Recruitment consultancies constantly receive new interesting job offers from their corporate clients and then check which candidates from their career pool could match them. If the candidate's qualifications match the requirements of the searching company, that is a match. The more accurate a candidate's profile is, the better the match will be in the end.
It is essential that the data stored is up to date. If, for example, a candidate has indicated that he or she is willing to change jobs, but this information is not up to date, this ultimately brings disadvantages for both sides. On the one hand, the recruiter contacts the candidate in the hope of being able to place him or her, and remains unsuccessful. On the other hand, the candidate receives supposedly unwanted calls or e-mails from the recruitment consultancy.
In order to ensure that the candidate pools are up-to-date, the cooperation of the candidates is therefore indispensable. The HR experts of HR Consult Group AG have investigated the level of willingness to do so in their study with over 10,000 participants, among other things.
More than half would like to be reminded by e-mail
In principle, a large proportion of respondents (57 per cent) are willing to check their candidate profile regularly and update it if necessary. More than half would like to receive a reminder by email, while 17 percent would update their profile every six months. Updating their profile once a year was indicated by 13 per cent of the candidates. Likewise, 13 per cent are not prepared to update their data themselves.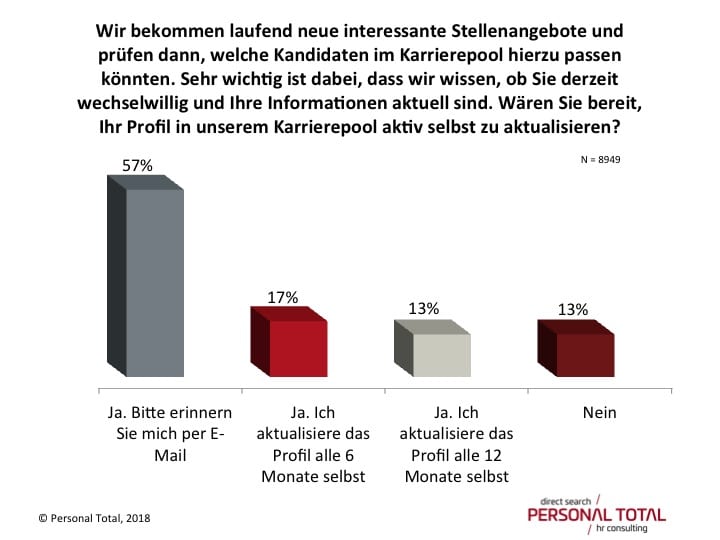 We are very pleased with this positive response from respondents. The timeliness of the data in our candidate pool is one of the keys to our work. Only with up-to-date data can we guarantee precisely fitting placements and thus optimally help both our clients and our candidates to take the next career step.
About the author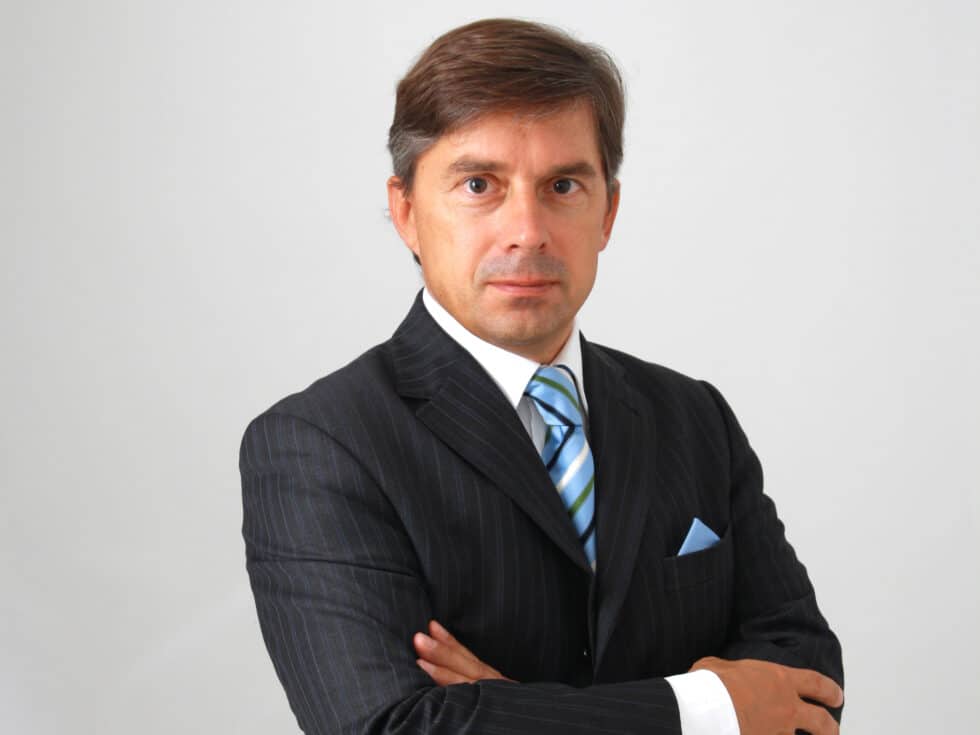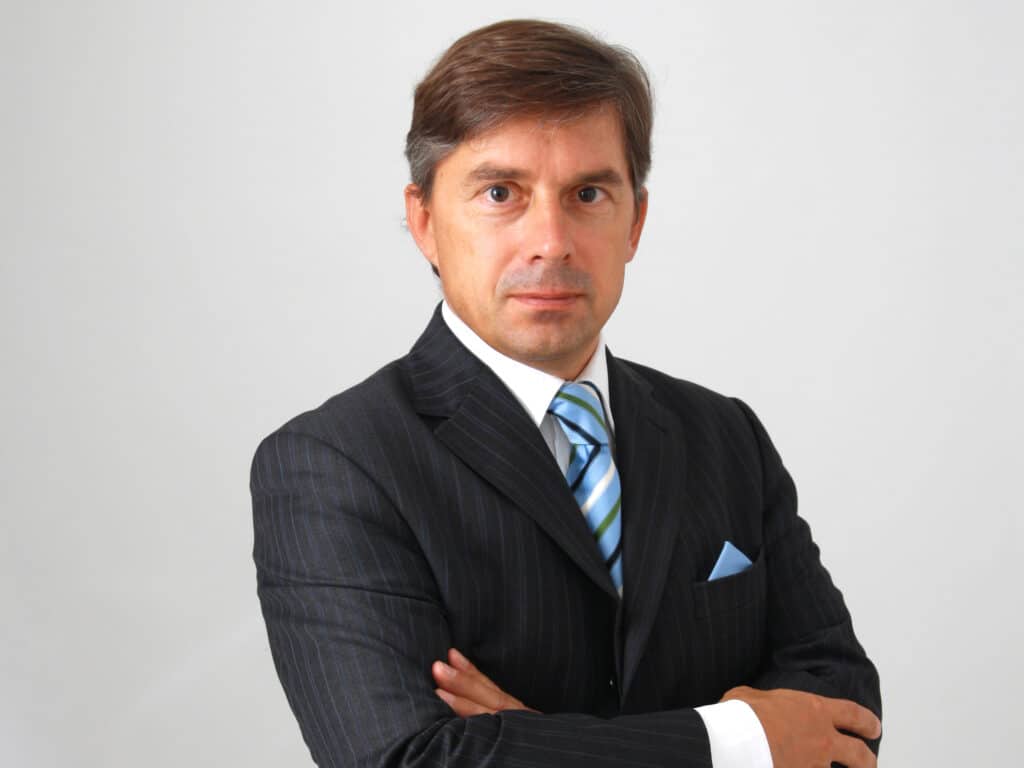 After graduating as an automotive engineer and industrial engineer, he began his career in the automotive industry in the areas of sales, development and marketing and also spent a year in Japan with one of the largest automotive suppliers.
He then moved to a world-renowned premium car manufacturer, where he was responsible for product marketing in Japan and South America and marketing strategy in North and South America.
In 1994 he decided to become self-employed and founded a personnel consultancy in Munich, where he has been driving development and expansion for over 20 years. As managing director, his industry focus is naturally on the automotive world as well as mechanical and plant engineering.
With his doctorate in the field of aptitude diagnostics, he ideally rounds off his fields of competence, especially with regard to personnel and management consultancy. The dissertation deals with the identification and proof of typical personality traits of engineers as well as the definition of development areas for a successful professional career.
These are scientifically derived and presented in the book "Eignungsdiagnostik im Praxiseinsatz".
At the same time, his focus is on building networks and cooperation models as well as the continuous further development of systems and processes in HR consulting.
Within the last 20 years in personnel consulting, he has developed several brands that are still successful on the market today.