Would you currently be willing to change employers if you were offered an interesting job? This is one of the key questions that HR service providers ask potential candidates, because the willingness to change jobs is a core factor in daily business. It is therefore hardly surprising that the HR experts at HR Consult Group AG asked precisely this, among other things, in a recent survey. The aim of the study, with more than 500,000 respondents, is to adapt the offers and services of personnel consultancies as precisely as possible to the wishes and needs of candidates.
The result: at 84 percent, the vast majority of survey participants say they are open to changing jobs.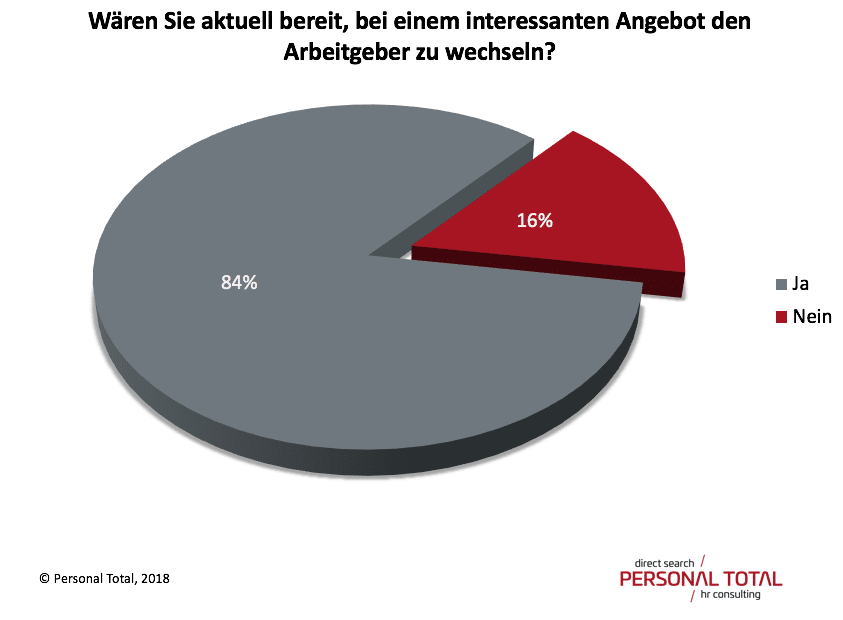 New tasks as motivation to change
There are many reasons why employees are willing to change jobs. The most frequently expressed wish (66 per cent) is for a new, exciting job. Only in second place (53 per cent) comes an improvement in salary. Slightly less than half of the survey participants (48 percent) say they want to take the next step on the career ladder. If this is not possible in the current company - for whatever reason - the only option is to change.
This is followed at a considerable distance by a shorter commute, the need for more flexibility and other (private) reasons.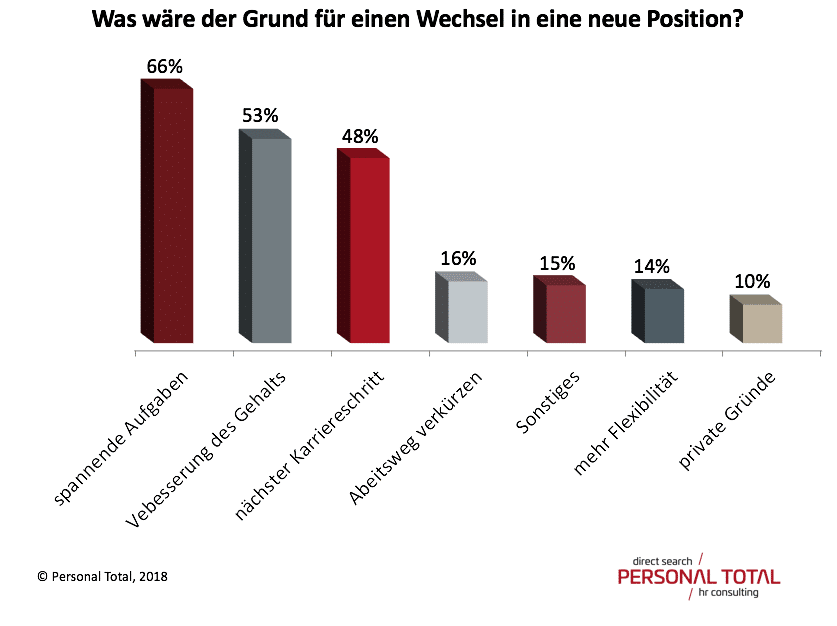 A change of employer is always a big step that needs to be well thought out. Nevertheless, times have changed. It is no longer common to spend several decades or even your whole life with the same employer. Changing jobs and employers always offers the potential for personal development. With every change, the candidate gets to know something new. Be it the difference in the size of the company and its structures or national and international fields of activity. 
About the author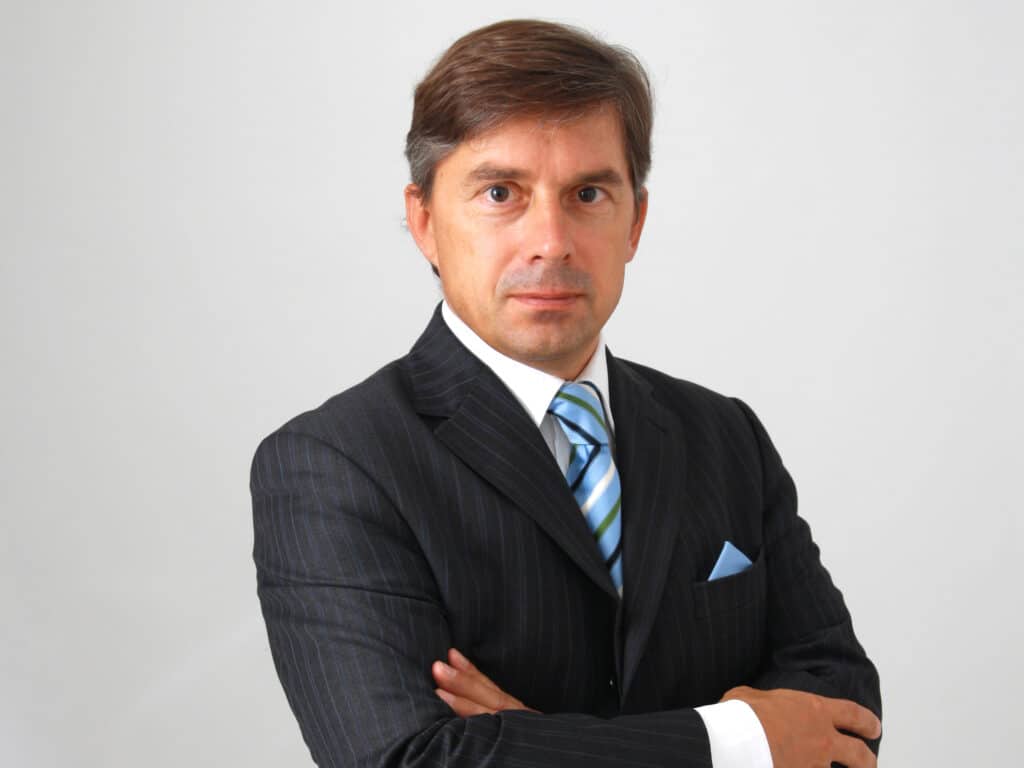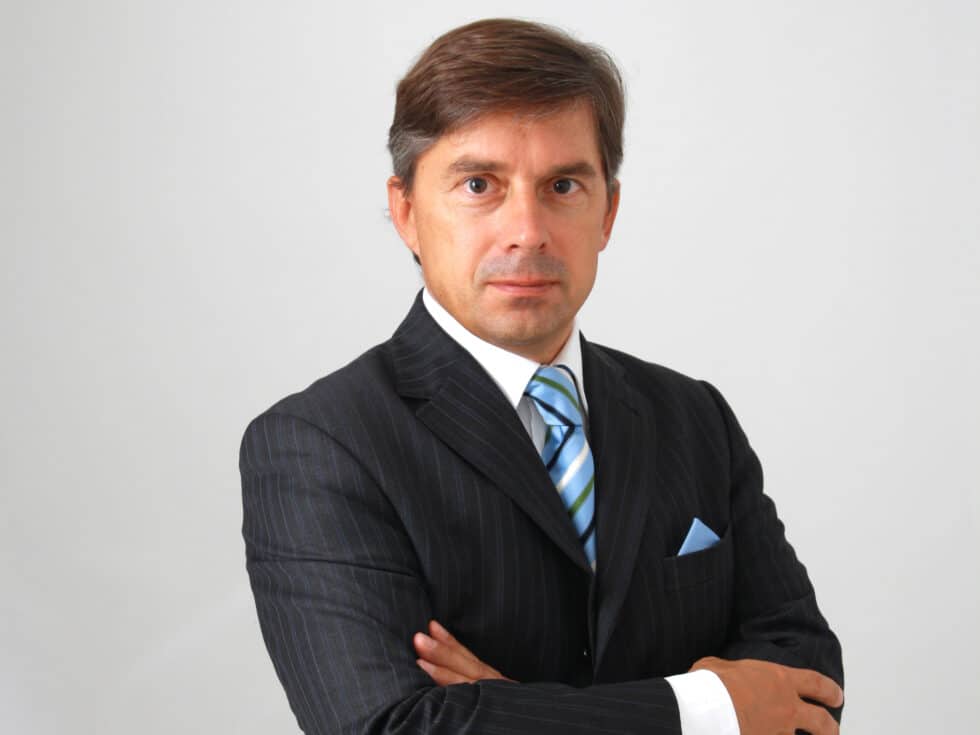 After graduating as an automotive engineer and industrial engineer, he began his career in the automotive industry in the areas of sales, development and marketing and also spent a year in Japan with one of the largest automotive suppliers.
He then moved to a world-renowned premium car manufacturer, where he was responsible for product marketing in Japan and South America and marketing strategy in North and South America.
In 1994 he decided to become self-employed and founded a personnel consultancy in Munich, where he has been driving development and expansion for over 20 years. As managing director, his industry focus is naturally on the automotive world as well as mechanical and plant engineering.
With his doctorate in the field of aptitude diagnostics, he ideally rounds off his fields of competence, especially with regard to personnel and management consultancy. The dissertation deals with the identification and proof of typical personality traits of engineers as well as the definition of development areas for a successful professional career.
These are scientifically derived and presented in the book "Eignungsdiagnostik im Praxiseinsatz".
At the same time, his focus is on building networks and cooperation models as well as the continuous further development of systems and processes in HR consulting.
Within the last 20 years in personnel consulting, he has developed several brands that are still successful on the market today.